Here in Mirador Tiquicia Restaurant we offer a variety of event rooms for different types of activities. With capacities that vary from 20 to 200 people. They are available for cultural nights, birthday parties, weddings, baby showers, bussines events and more.
Main rooms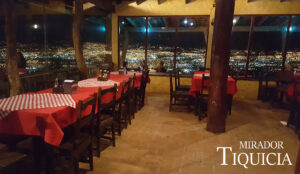 We offer our main rooms in our traditional farmhouse at Hacienda Tiquicia, located in Escazú -the Capital´s upscale suburb.
Beautiful open spaces with over 150-year-old tiles, large windows and dance floor. They are special for cultural events and for international groups.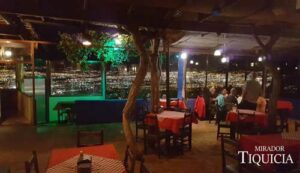 Our three main rooms are located next to each other with the dance floor in the middle and direct access to our main viewpoint of the city. They can be used together or apart, depending on the size of the group and its needs.
Deck event room
For more private events, we have our event room "Deck". It has a capacity of over 150 people. Available for any type of activities with a more modern environment and large windows. It offers great flexibility in the arrangement of tables, dance floor and buffet area. It is special for weddings, bussines events and all types of parties.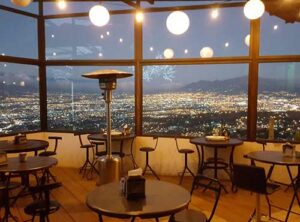 Each one of the event rooms has the possibility of being decorated by the taste of each client. We offer a variety of packages with different types of food (traditional or international). We also have open bar, desserts and shows available. Enjoy our folkloric dance show, live music, DJ, karaoke and more.
Panorama Penthouse
For weddings, we also offer our Honeymoon suite where thw newlyweds can stay to enjoy their wedding night in the comfort of our Panorama Penthouse, just septs away from the event room.
Panorama Penthouse offers a main room with a terrace that has a beautiful view at the city lights, bathroom, living room with TV, gym, endless pool and beautiful gardens. it includes a toast and breakfest for the newlyweds.
It is also available for small intimate events for 30 people in a completely exclusive and private environment.
For every type of event we have the best options to make it a memorable moment in our event rooms. Please contact us, we will be happy to help you quote.
Ready to find out more?
Drop us a line today for a free quote!