Our New Year´s Eve Party 2020 is available for bookigs!
For this december 31st we will have our New Year´s Eve Party and like every year, we invite you to be part of our celebration family and welcome the new year. Tha activity will start at 9:00pm and will last until 1:30am.
For this special night we will work by reservation only, we have limited spaces. You can book a table by paying the amount per person for the event.
It is a unique experience: you will be able to see all the fireworks from the Central Valley of our country!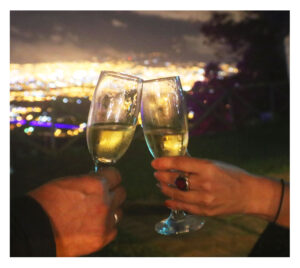 This New Year´s Eve party will start with dinner in our main event rooms with appetizers, barbecue dinner, salad buffet and open bar with sodas, natural drinks, our house beer, sangria and other liqueurs.
After dinner, we will head up to our party room to enjoy a dance night with our DJ  and wait the New Year. At midnight we will have a toast and the twelve luck grapes.
This package including everything mentioned has a cost of $80 per person and we have a 15% discount on groups for 6 people or more. Kids under 12 pay half.
In this video, you can see some of what happened in last year´s party:
¡Estamos felices de iniciar otro año con su compañía!Les compartimos un poco de lo vivido en nuestro evento de año nuevo 2019, les agradecemos a todos los que compartieron esta fecha especial con nosotros!

Posted by Restaurante Mirador Tiquicia on Friday, January 4, 2019
Don´t miss on this experience!
Tables will be assigned by payment order. Ask for your table today.