This month of december 2021 we will be opening in a special schedule from tuesday to sunday, from 12md. From tuesday to saturday we will close at 11:00pm and on sundays we sill close at 9:00pm.
Our kitchen closes everyday 30 minutes before our closing hours.
Come and enjoy costarican meals and amazing views in our tradicional -40 year old- "casona".
Keep reading to find out about our activities for december 2021.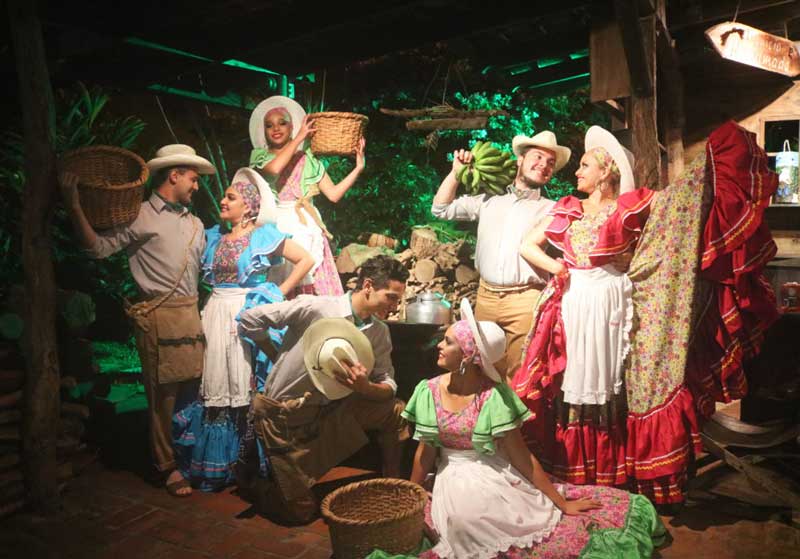 Our traditional folkloric night every thursday starting at 6:00pm.
Enjoy a special night with amazing views of the entire Central Valley of Costa Rica, delicious costarican dinner and our folkloric dance show in our traditional -40 year old- "casona". Learn about our gastronomy, infrastructure and culture.
The package includes a welcoming cocktail, appetizer, tradicional buffet dinner, one cold drink, dessert and out folkloric dance show.
For more information and booking, please write to [email protected]
Celebrate with us the beginning of 2022 and enjoy all the fireworks of the Central Valley!
We will have barbecue dinner, salad bar, open bar, DJ, midnight toast, the 12 lucky grapes and more...
Do you want more information?
Find all the details and book tour table
Every friday starting at 7:00pm we have live music with different acoustic duos in one of our venues. Come and enjoy a night like costarricans do with amazing views and delicious meals. It is special for romantic dates and special celebrations like birthdays or anniversaries.
It has a cost of 3000 colones per person.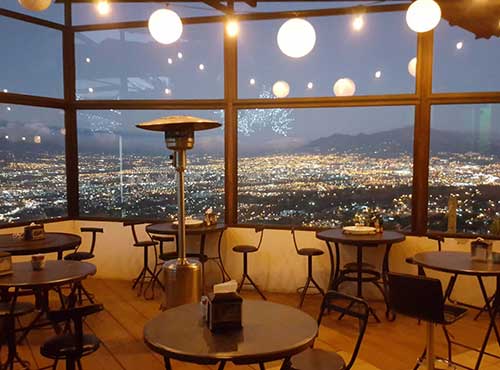 Enjoy our special viewpoint, walk thru 7117 white roses with LED lights, while the city lights sets company. The perfect way to finish a special night with your partner, family or friends.
The entrance has a cost of 3000 colones per person.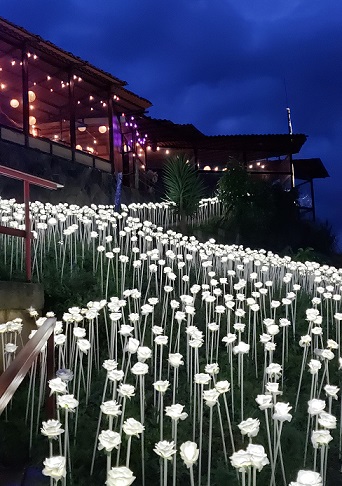 ¡Don´t forget to book your table!