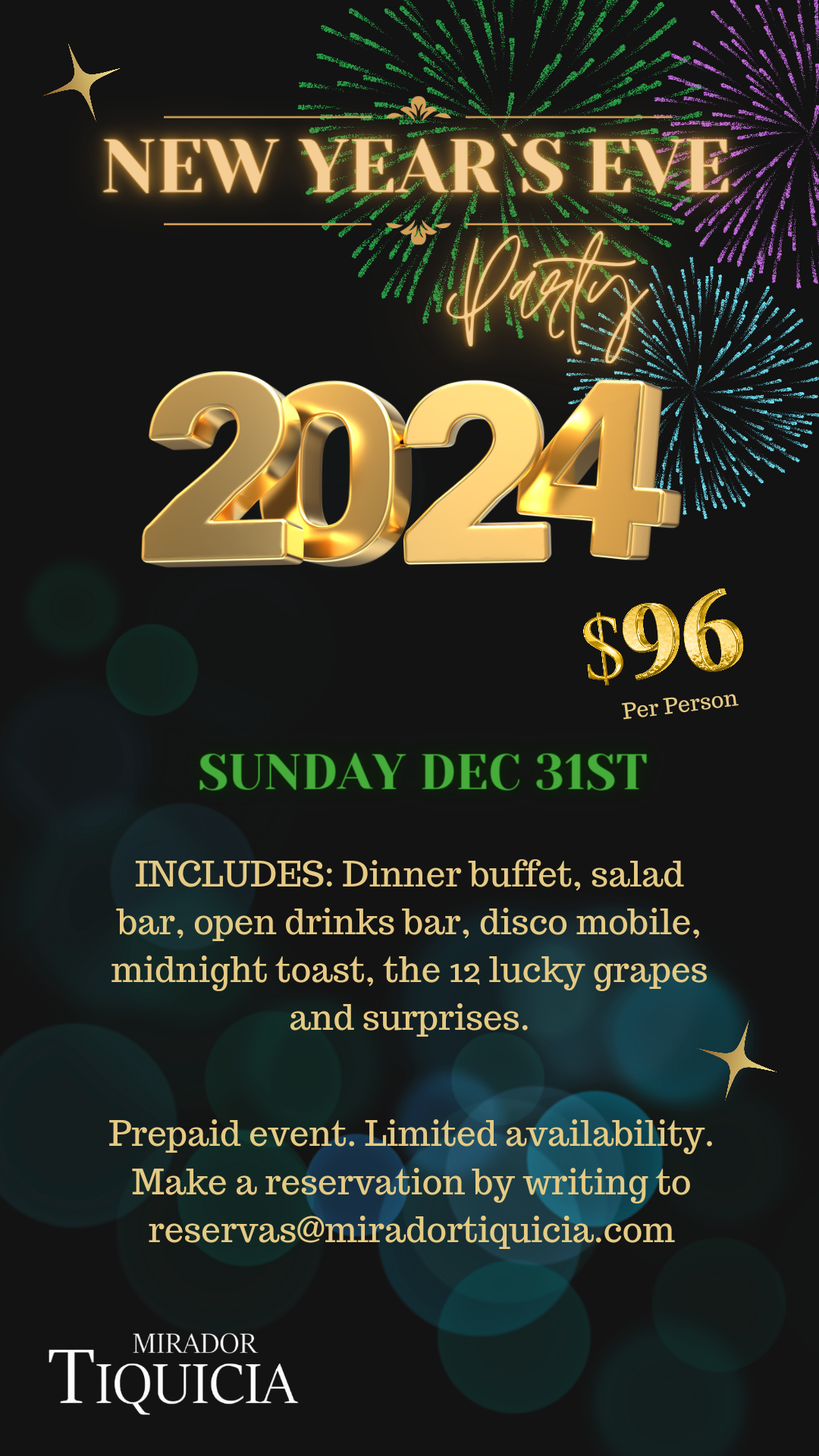 ¡Enjoy this last days of the year with us!
This Sunday December 31st we will have our New Year's Eve Party, starting at 9:00pm and until 2:00am. It has a cost of $96 per person and for groups of 6 or more we are offering a 15% discount. Kids under 12 years, pay half price.
It is a unique experience: you will be able to see all the fireworks of the Central Valley!
The event includes buffet dinner, salad bar, open bar, DJ, midnight toast, the 12 lucky grapes and more...
Come and enjoy with us the beginning of 2024.
This activity will work under reservation, it is a pre-paid event. You can book your table, sending an e-mail here: [email protected]
November: special pre-sale price: $92
We are having a special pre-sale price during the month of november. For groups of 6 or more, we give an extra 15% discount on the price.