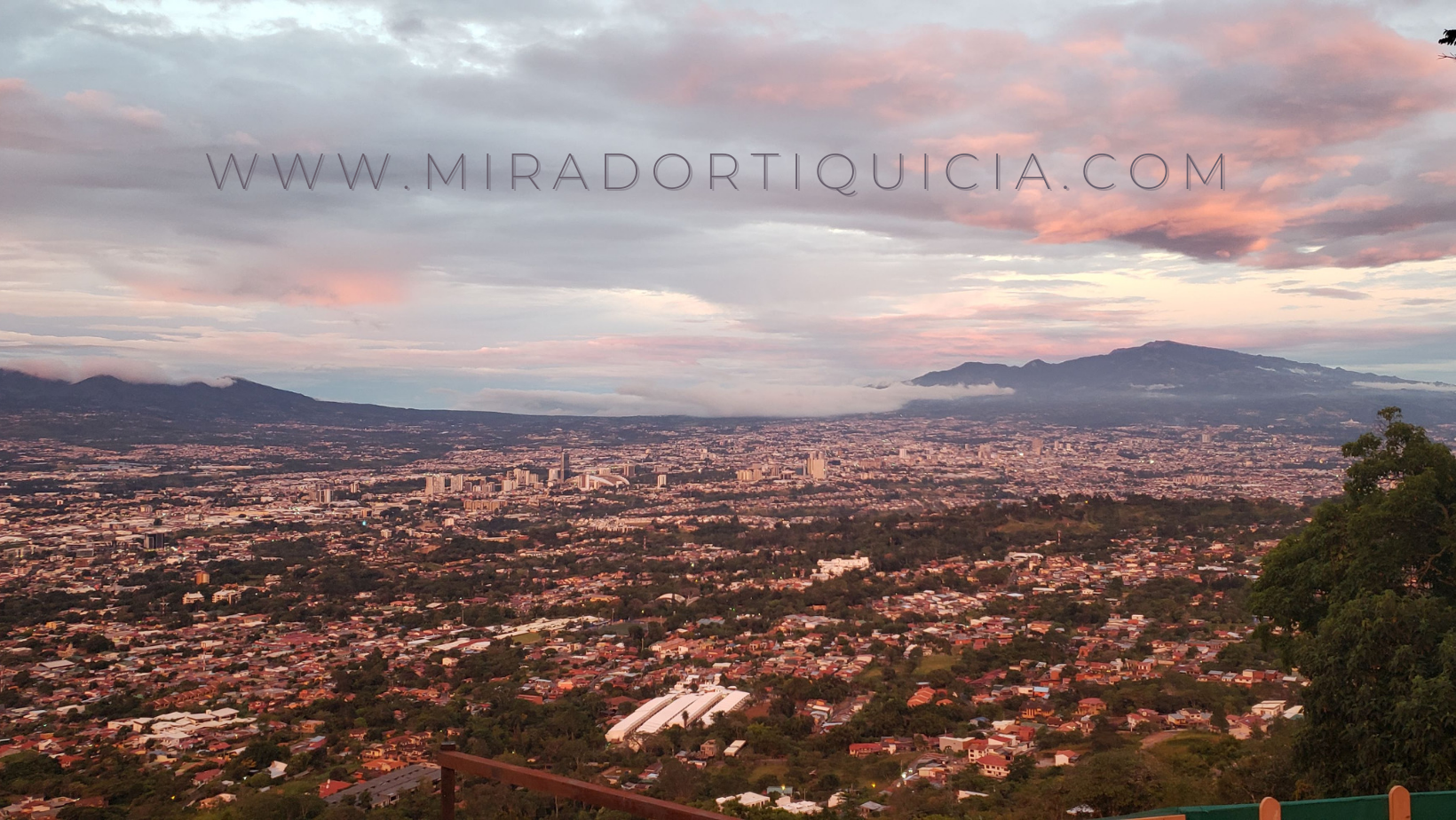 We will be waiting for you this 2023 with our updated schedule, from Tuesday to Sunday, starting at 12:00md:
Mondays: closed
Tuesdays - Saturdays 12:00md-11:00pm
Sundays 12:00md-9:00pm
Please don't forget to book your table in order to give you the best service.
Come and enjoy costarican meals and amazing views in our tradicional -40 year old- "casona". If you are in San José and want to have an authentic costarrican experience, this is the place!
By day or at night, enjoy the best viewintown, while you have a delicious costarrican meal and have a great time.
Keep reading to find out about our activities for 2023.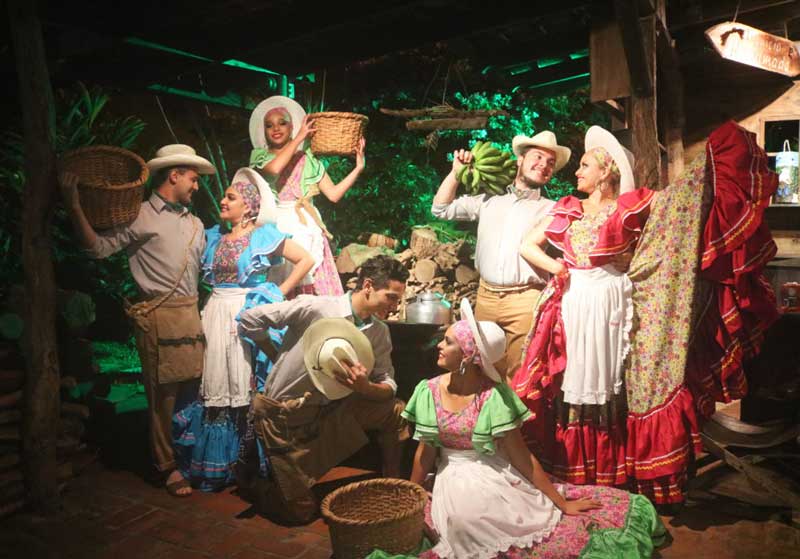 "Noche Tica" every Wednesday and Thursday
Our traditional folkloric night every Wednesday and Thursday starting at 7:00pm.
¡Every Wednesday and Thursday!
Enjoy a special night with amazing views of the entire Central Valley of Costa Rica, "marimba" music, delicious costarican dinner and our folkloric dance show in our traditional -40 year old- "casona". Learn about our gastronomy, infrastructure and culture.
The package includes a welcoming cocktail, appetizer, tradicional buffet dinner, one cold drink, dessert and out folkloric dance show.
For more information and booking, please write to [email protected]
Find out more information about our folkloric evening
Live music on Fridays and Saturdays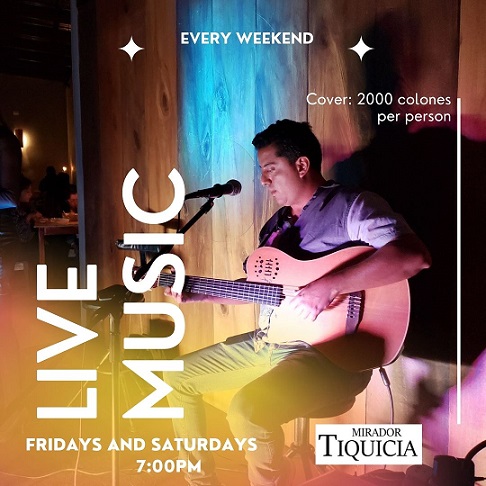 Every friday and saturday starting at 8:00pm we have live music with different acoustic duos in one of our venues. Come and enjoy a night like costarricans do with amazing views and delicious meals.
It is special for romantic dates and special celebrations like birthdays or anniversaries.
It has a cost of 2000 colones per person.
Want to visit us?
Don´t forget to book your table in advance!